Provost

Professor Ian Walmsley FRS, Provost.
Professor Ian Walmsley FRS is the second Provost of Imperial College London. A world-renowned expert in ultrafast and quantum optics with a deep experience of academic and scientific leadership, Professor Walmsley joined the College in September 2018 from the University of Oxford where he was Pro-Vice-Chancellor (Research and Innovation) and Hooke Professor of Experimental Physics.
Imperial's Provost is the College's chief academic officer, upholding Imperial's very high academic standards and its core academic mission. He has direct responsibility for Imperial's major academic units, via the Faculty Deans, and the College's teaching and research mission, via the Vice Provosts for Education and Research and Enterprise. The Provost oversees human and intellectual resources, and is responsible for promoting an inclusive and excellent staff and student community.
Alongside the President, the Provost shares responsibility for maintaining and promoting excellence throughout the College, with support from the Deans.
Under the College's President and Provost leadership model, Professor Walmsley advances Imperial's core academic mission of education, research and translation. He works with the President, the College's top executive, who has ultimate responsibility for the institution's performance, reputation and success.
Professor Ian Walmsley with ISST Co-director Bill Lee, Cressida Dick and ISST Co-director Chris Hankin
Professor Ian Walmsley greeting Teresa May on her visit to Imperial in 2019
Professor Ian Walmsley with Universities Minister Michelle Donelan MP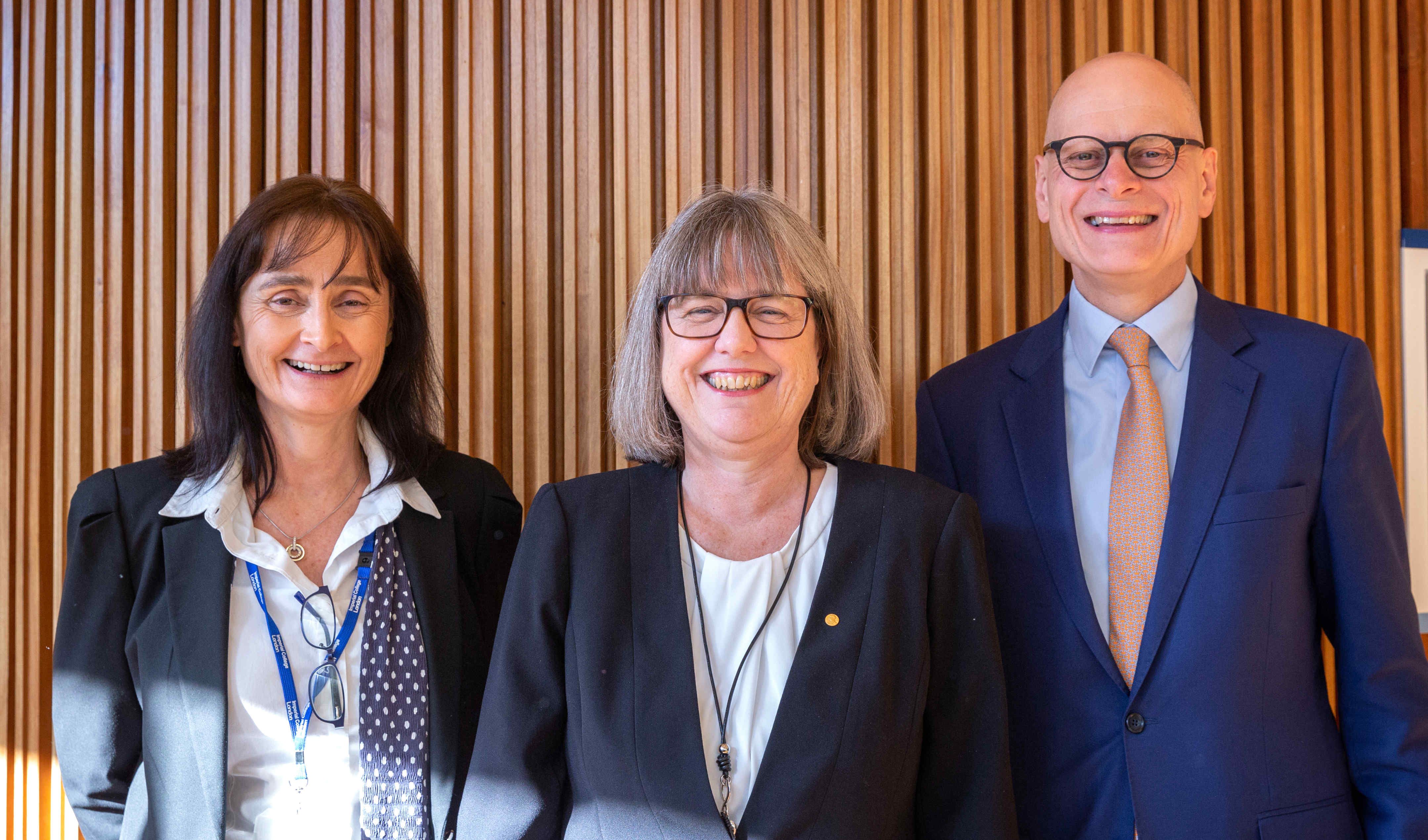 Professor Ian Walmsley and Professor Michele Dougherty with Nobel Laureate Professor Donna Strickland during her visit to Imperial in 2019
Professor Ian Walmsley with Education Minister Damian Hinds MP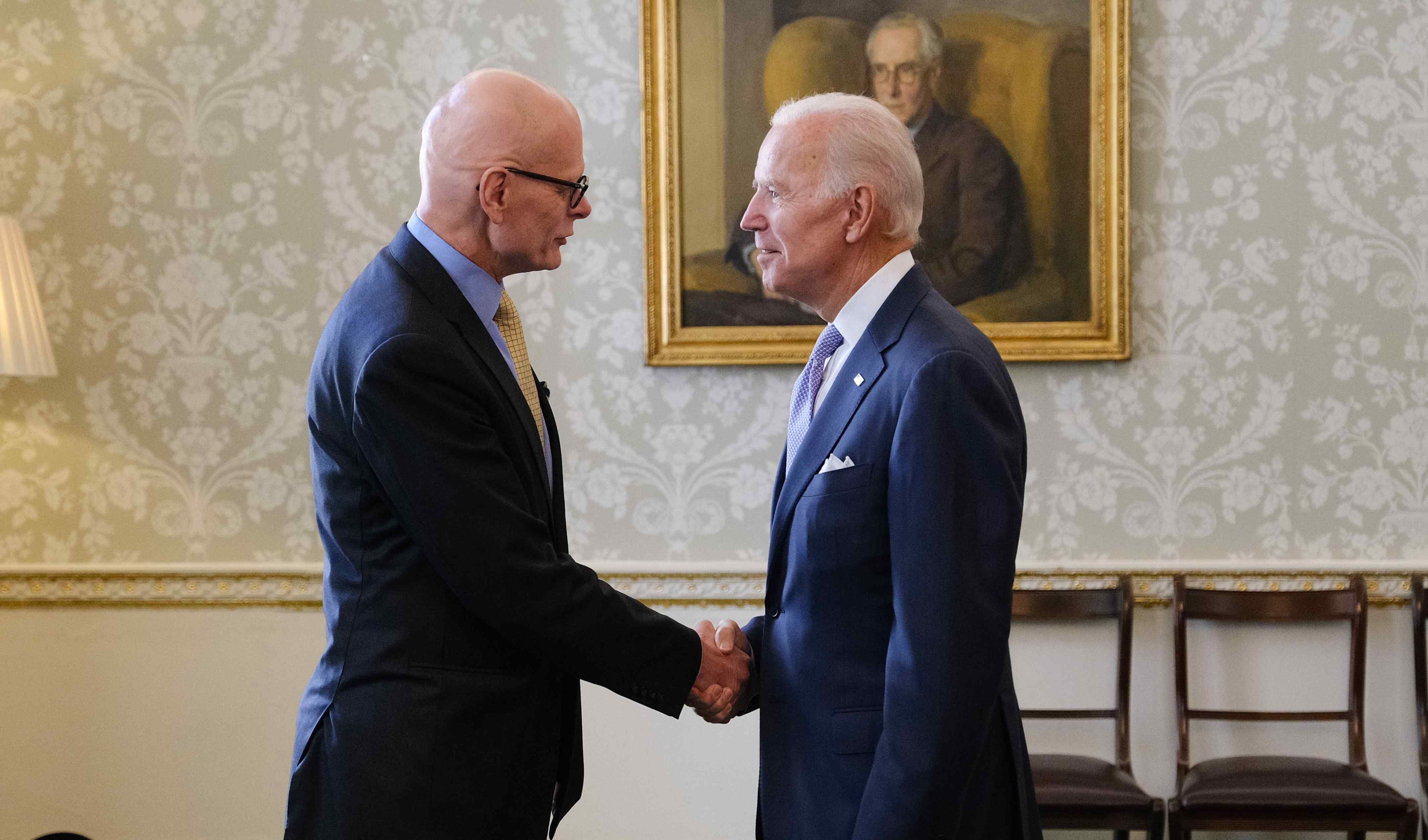 Professor Ian Walmsley meets US President Joe Biden at the Imperial Cancer Research UK Centre inaugural lecture
Professor Ian Walmsley with colleagues from the Department of Chemistry.
Professor Ian Walmsley signs an MoU with José Paulo Esperan?a, Vice-President of Portugal's Foundation for Science & Technology in the presence of Chris Skidmore MP and Manuel Heitor, Portuguese Minister for Science.